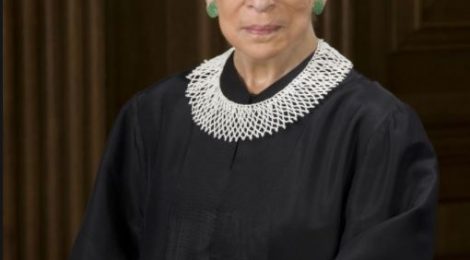 Ruth Bader Ginsburg, only the second woman to serve on the United States Supreme Court, has passed away at the age of 87, of pancreatic cancer. Her loss on the Supreme Court will be signficant, as President Trump will attempt to nominate a more conservative Justice to replace her, and the Republican-dominated Senate will likely fast-track any nomination to confirm prior to the election or at least the possible inauguration of a new, Democratic president.
Indeed, the timing of her death, in the midst of the very heated and potentially violent 2020 Presidential Election campaign only ramps up the tension, as conservatives try to install an anti-abortion advocate, while liberals desperately try to fend off any Senate confirmation vote prior to Inauguration Day, which is January 20, 2021. Until the confirmation of a new Justice, the Supreme Court will only have eight members, with tie votes a real possiblity in important upcoming cases.
Justice Ginsburg served from her confirmation in 1993 to her death in 2020. She served her nation and the law ably, and with a mental and physical toughness that we should all strive to emulate. Rest in Peace, and Rest in Power, Justice Ginsburg!