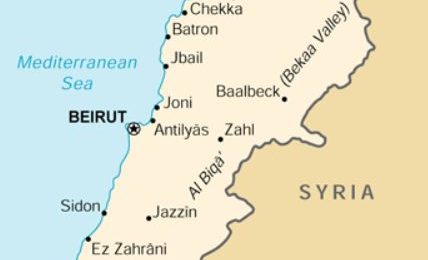 Lebanon Hit With Another Explosion, This Time It Is Hezbollah's Fault
A Hezbollah arms depot in the southern Lebanon village of Ein Qana exploded, sending up a large cloud of smoke and dust into the air. This latest explosion comes only weeks after the huge explosion in Beirut that killed over 200 people in August. The Beirut explosion was believed to be caused by an old, but large cache of chemicals that were improperly stored in a warehouse in the Beirut port area.
The explosion in Ein Qana, according to the Lebanese Army, was due to a "techical error," and apparently not as the result of any hostile action, if that report is to be believed.
Hezbollah is a Shiite militia army that controls most of Southern Lebanon, and engages in conflict with Israel. Hezbollah is also militarily active in Syria as it helps prop up the Assad regime there. Hezbollah maintains arms depots and military outposts throughout Southern Lebanon in anticipation of a future conflict with Israel. In 2006, Israel and Hezbollah fought a bloody 34-day war.
There are currently no reports of casualties in the Ein Qana blast.