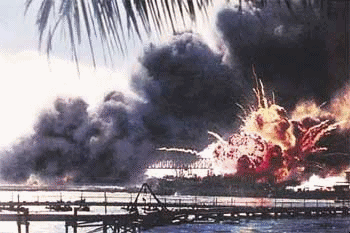 What are America's Major Wars?
The United States has fought many wars and conflicts since the nation was founded in the midst of the American Revolutionary War. While there are easily dozens of wars, conflicts, and military interventions that are included in the entire list of "American Wars," there are only a handful of "major" wars involving the United States. Also referred to as "principal wars," by the Defense Department, these conflicts include the most well-known, most historically significant wars in United States history. This list of wars will answer the question of, "What are America's Major Wars?"
Some might believe that a "major" war is one that includes the most casualties. That is a logical idea, but some of the most significant American wars came with relatively few casualties. For example, while the Civil War resulted in more than 600,000 military deaths, the Spanish-American War resulted in only 2,446 American military deaths, and only 365 of them were combat deaths. Yet, this is considered one of America's Major Wars. Why? If we look past statistics on casualties and other costs, and look at the historical significance, as well as at how the war was perceived at that time, we can get a better idea of why the Spanish-American war, as an example, is, rightfully so, a major war.
So, taking our cue from how the U.S. government and the military establishment categorizes American wars, we can cull the long list of American conflicts into a relative handful of conflicts we can consider as our dozen Major American Wars.
The Major American Wars, in chronological order:
The American Revolutionary War (1775-1783)

The War of 1812 (1812-1815)

The Mexican-American War

(1846-1848)

The American Civil War (1861-1865)

The Spanish-American War (1898)

World War One (1917-1918)

World War Two (1941-1945)

The Korean War (1950-1953)

The VietnamWar (1964-1975)

The Persian Gulf War

(1991)-AKA Operation Desert Storm, or the first war with Iraq

The War in Afghanistan

(2001-2021)

The Iraq War (2003-2011)
It is intereresting to note that of these top dozen major American wars, the first five all took place in North America and adjacent waters and nations. The next two (the World Wars), both featured American troops fighting in Europe (and in World War Two, many other places as well). World War Two, Korea, and Vietnam can be seen as America's first major wars in East Asia, while the last three (along with more intermediate conflicts since 1990) have focused on the Middle East.
Keep in mind, this is a list of just the most significant wars in American military history. There are many other wars that can be called "intermediate," or "small" American wars and conflicts, with many of them directly or indirectly related to America's major wars. American military forces have engaged in dozens of wars and conflicts both within what is now the United States, in nearby nations, and in many far-flung locations around the world. It now appears that America's longest war, the War in Afghanistan, that began in response to the terrorist attacks of September 11, 2001, is finally drawing to a close, as U.S. forces withdraw from that nation. With this long, major conflict in Afghanistan ending, is is important to note that U.S. forces are still in combat operations in Iraq and Syria, as well as other nations in the continueing war on Jihadist terrorism. These operations are not in the "Major War" category, which brings to question what will America's NEXT major war be against? With rising tensions with near-peer powers China and Russia, as well as our long-term issues with North Korea and Iran, it is likely that one or more of those potential foes may be our next major conflict.
One thing that a study of history shows, is that there is always another war or conflict down the road. America WILL be involved in another major war someday. That is an historical certainty.