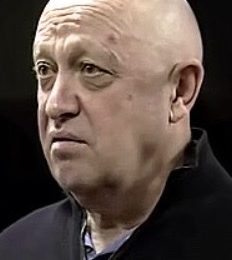 Wagner Boss Yevgeny Prigozhin May Be Dead
A plane crash near Moscow on August 23, 2023, may have major implications for Putin's regime and the Wagner mercenary army.
Early reports place Yevgeny V. Prigozhin, the founder of the Wagner mercenary army on a plane that crashed, causing several fatalities.
Prigozhin led a short rebellion against the Putin regime, marching his Wagner army from Ukraine to about 150 miles south of Moscow before striking a deal with the Putin regime.
According to the New York Times:
"Russian media have reported that the plane that crashed on Wednesday north of Moscow was an Embraer Legacy 600 business jet with the tail number RA-02795. Past news reports have linked the plane to Mr. Prigozhin and Wagner.
Readovka, an account on the Telegram app that is known to be close to the Russian authorities, said that reports of Mr. Prigozhin's death were "premature," and that "Yevgeny Prigozhin may have been on a different airplane."
Russian media reported that eight bodies had so far been recovered."
If true, Prigozhin's death would be a major boon for Vladimir Putin, with one more rival eliminated. Putin's regime is well-known for murdering rivals, and it would be hard to imagine that this fortuitous event (from Putin's point of view) could be anything other than an assassination.
Prigozhin had recently appeared in a video where he implied he was in Africa, and that Wagner forces would concentrate on African conflicts. With the Crisis in Niger possibly approaching a state of war, with multiple African nations and possibly France involved, Wagner forces in Niger would be front and center in any Niger War. His death, if true, would be significant in that conflict as well.
Of course, this is speculation based on initial news reports. Updates will be posted as news develops on the possible death of Wagner mercenary boss Yevgeny Prigozhin.