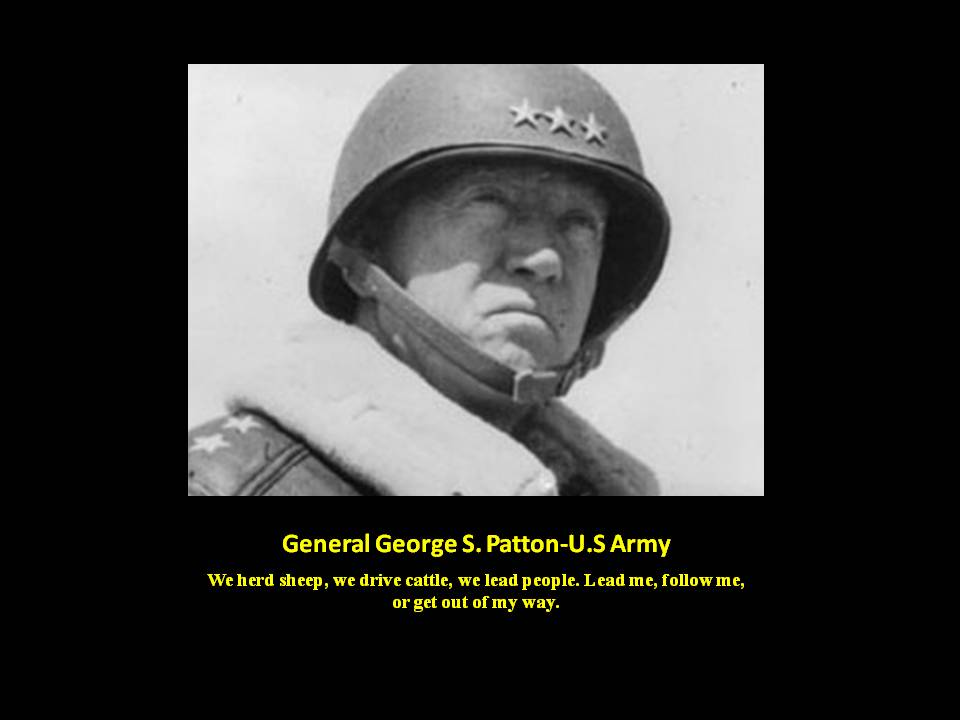 We herd sheep, we drive cattle, we lead people. Lead me, follow me, or get out of my way.
-General George S. Patton
George Smith Patton (1885-1945)-
George Patton was one of America's most successful army generals of World War Two. Patton's Third Army cut a bloody swath through German forces during the Liberation of France and the Ardennes Campaign, which is best known for the Battle of the Bulge.
[xyz-ihs snippet="textwhiteleaderboardbanner"]