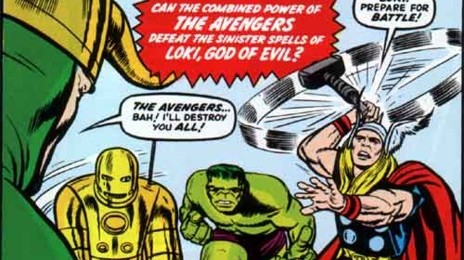 A new Kindle E-Book that is a MUST for Comic Book and Avengers fans! This Kindle E-book is part of a series of short books that looks at the history of the Marvel Comics Universe in the Silver Age of Comics.
This title looks at the first two issues of the Avengers, published in 1963, and features the original Avengers line-up (before the Hulk left, and pre-Captain America). We will look at the story synopsis for each issue, analyze the story, and examine the connections these stories and characters have to other Marvel titles. Learn how the Avengers became a superhero team; learn about how they dealt with their first two super-villain enemies and how those two foes affected the history of the Avengers!
Take a new look at Avengers issues #1 and #2 as we examine the origins of this team of heroes. Thor, the Hulk, Iron Man, Ant-Man, and the Wasp come together to face down threats that any one hero cannot handle. We also take a look at the role of supporting characters like Rick Jones and his Teen Brigade.
If you love comics, or just want to learn more about the origins of the Avengers and how they connect to the greater Marvel Universe, then download this book!

http://www.amazon.com/Silver-Comic-Book-Reviews-Connections-ebook/dp/B00TBKXIMC/