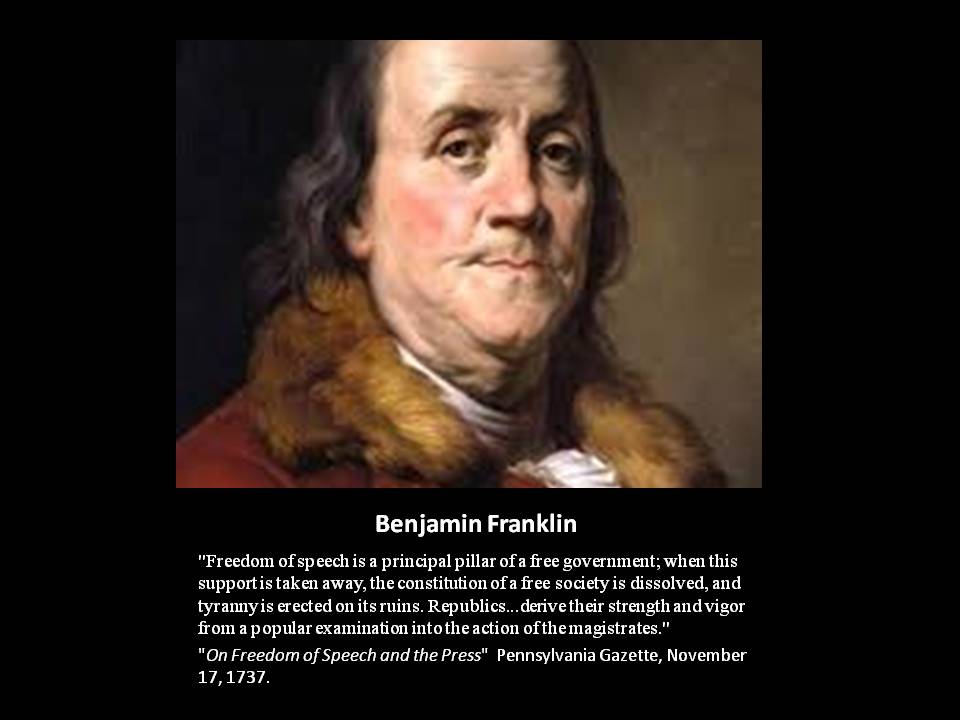 Benjamin Franklin, one of the Founding Fathers of the United States, was, before his elder statesman role, a writer, editor, and publisher of a newspaper. He understood the value of Freedom of the Press and Freedom of Speech, and was well aware of the consequences of government authorities who believed they had the right and the power to exert too much control over either of these freedoms. Here is Benjamin Franklin's famous quote on Freedom of Speech and the right to challenge governmental authority with that speech.
"Freedom of speech is a principal pillar of a free government; when this support is taken away, the constitution of a free society is dissolved, and tyranny is erected on its ruins. Republics…derive their strength and vigor from a popular examination into the action of the magistrates."
"On Freedom of Speech and the Press" Pennsylvania Gazette, November 17, 1737.