Seattle's biggest geek-fest is the annual Emerald City Comic-Con spectacular, held at the Washington State Convention Center in the heart of downtown Seattle. This pop-culture fest is heavily attended each year, and each year it grows bigger yet. We will be reporting on the ECCC this weekend, and in this post, we present to you our impression of the show, as well as photos of the cool cosplayers we encounter.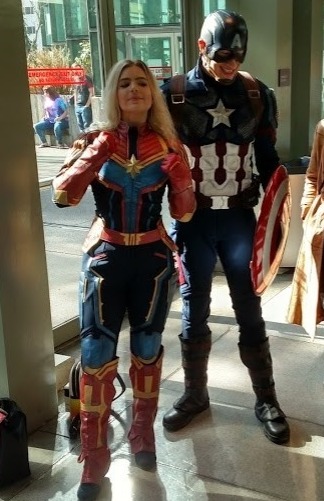 One of the concerns held by convention-goers was the new security measures put in place at Emerald City Comic-Con for this year's event. Somewhat vague instructions from the organizers got a lot of fans all a-twitter, as it were, but the reality was pretty smooth. This reviewer took a backpack into the show, entering about an hour after the doors opened. Upon entering the back entrance to the building, along with several dozen others, we saw a series of seven or eight metal detectors, in a setup similar to what one finds at a modern airport. The line moved very quickly, and the fact that I had a bag with me proved to not be a problem at all.
Once inside, the rest of the walk to the main show floors went pretty smoothly. Inside were found the usual acres of vendors of all sorts of geeky products, many of which were extremely cool, but many were also very expensive, such as the amazingly beautiful original signed art by Alex Ross and Bruce Timm.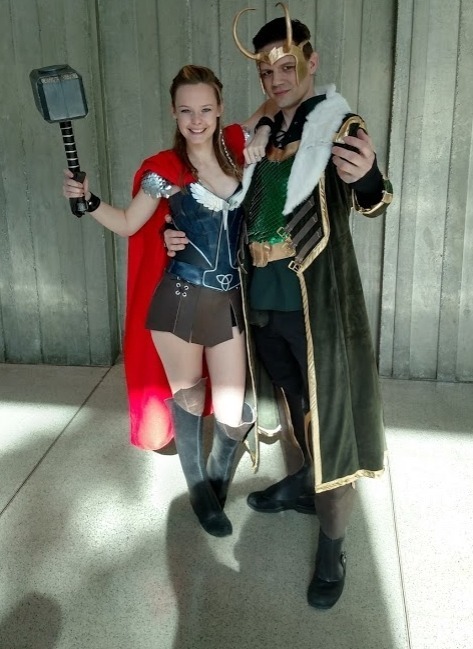 One of the joys of attending a comic convention is the feeling that the nerdy, geeky person whose fandom is met with some amusement by non-geek friends and colleagues, can, at a Con, feel that they are among their own people, washed in the glory of being a geek surrounded by his or her fellow fans. It can be a good feeling to see cosplayers unabashedly showing their fandom, along with literally thousands of others who walk around with pride wearing superhero themed t-shirts, shoes, and other knick-knacks.
One of the big celebrity guests this year is Star Trek's own Captain Sulu, George Takei. An interesting change from prior years was that the venue for celebrity panels, autographs, and photo ops are now three blocks away from the main Con. Fans need to walk three blocks westward to get to the Hyatt Regency to see someone as big a George Takei. This weekend's weather is pretty nice, but March in Seattle can just as easily be cold and very wet. Organizers should re-think this venue change, even though it must be said that the Hyatt's large hall where Mr. Takei spoke is really nice!
We will post more from ECCC 2019 as the weekend progresses. Excelsior!