Publication History of the Main Batman Books (Detective Comics and Batman)
Batman has been around since his first published adventure in 1939. That first appearance came in Detective Comics #27. Detective Comics has maintained publication almost continuously ever since. Batman got his own title in the Spring of 1940, with the publication of Batman #1, which also featured the first appearances of Catwoman and the Joker, both introduced in separate stories in that first issue.
As posted on Bleeding Cool by Mark Seifert, while Detective Comics was cover dated May, 1939, the actual date of publication (i.e. when retailers could actually put the comic on the shelf to be purchased, was March, 30, 1939).
"March 30, 1939 is the date of publication of Detective Comics #27 as listed by the Library of Congress Copyright Office's Catalog of Copyright Entries for Periodicals for 1939.  According to the statute in effect at that time, the Copyright Act of 1909, the date of publication as listed here is "held to be the earliest date when copies of the first authorized edition were placed on sale, sold, or publicly distributed." 
To provide some historical context to when Batman first appeared, on March 30, 1939, Franklin Roosevelt was in his second term as President of the United States. World War Two in Europe had not yet begun (that came in September of the year), and America was still in the throes of the Great Depression. 1939 is considered the year of Hollywood's greatest movies, and when Batman hit the stands, one of the most popular movies in theaters at that time was a Western called Stagecoach, starring a young fella named John Wayne.  This is the movie that made him a big star.  Still to come in 1939 were such hits as Gone with the Wind, the Wizard of Oz, and Of Mice and Men.  Yes, that means that Batman is older than Dorothy, the Wicked Witch of the East, and the Flying Monkeys!
Anyway, back to the Bat-Man, as he was first known.  While over the past 70-plus years, DC Comics has published literally dozens of ongoing and limited-run titles featuring Batman and his extended Bat-Family (Robin/Nightwing, Batgirl, Batwoman, etc.) and has had Batman appear as a major character in other non-Bat titles (Justice League, World's Finest etc.), the two main titles featuring the Caped Crusader are the Detective Comics and Batman titles. This look at Batman's publication history will focus on those two iconic comic book series.
As we mentioned above, Batman first appeared in Detective Comics #27.  Batman would appear in this title as the main character from that point onwards.  The first 26 issues of Detective Comics featured non-superhero stories, and are not part of Batman's history.
On occasion, comics publishers (DC and Marvel are the two biggest) will reboot or relaunch a title, usually by ending a run of comics and starting a new run. For example, Detective Comics (and the whole line of DC books) was rebooted in 2011 and was renumbered with a new #1 issue.  This means that the original run of the title is now referred to as volume 1, while the newly launched series with the new #1 issue is referred to as volume 2.
Ok, with that out of the way, Detective Comics has had two (or three, depending on how you look at it) separate volumes.
The first run of Detective Comics (with Batman) goes from:
Detective Comics #27 (1939) to #881 (2011)-Volume 1
This run of Detective also includes a Detective Comics #0 (part of the Zero Hour reboot by DC), a Detective Comics #1,000,000 (part of a look at a possible future in the 853rd Century), and twelve Detective Comics Annual issues, for a total of 883 regular issues, and the twelve annuals.
Then, in 2011, DC re-launched their entire comics line, with new #1 issues for every title, including the Bat-books. Thus, we end up with a second volume.
Detective Comics #1 (2011) to #52 (2016)-Volume 2
This run of Detective also includes a Detective Comics #0 and #23.1 through #23.4) and three Detective Comics Annual issues, for a total of 57 regular issues and three annuals. This was part of the New 52 relaunch that was an experiment to try to bring in new readers. DC ended the New 52 when they launched REBIRTH in 2016.
Detective Comics #934 (2016) to Present -Volume 1 (or volume 3)
DC has a history of convoluted reboots and re-launches, which can be confusing for those keeping track of continuity and canon (Marvel is much worse in that regard lately), but with the blessed end of the New 52, and a new reboot called "REBIRTH."  With the ending of the New 52 experiment, DC re-launched some titles with new #1s, while the two flagship titles, Action Comics and Detective Comics, renewed their original numbering, including the issues published in the New 52 era. Thus, Detective picked up with issue #934, and soon reached the long-anticipated and iconic 1,000th issue. 
On March 27, 2019, DC Comics published the 1,000th issue, becoming only the second comic book series in history to reach that millennial mark, after Action Comics #1000, which came out in 2018. The issue, which coincided with Batman's 80th anniversary, was an anthology book, with multiple stories written and drawn by a variety of different creative teams.
Note: While DC considers the current run on the title as a continuation of Volume 1, some collectors and price-guide publications also refer to the current run as Volume 3.
So, what about the Batman title? Similar to the Detective Comics publication drama, the Batman books follow a similar pathway.
Batman #1 (1940) to #713 (2011)-Volume 1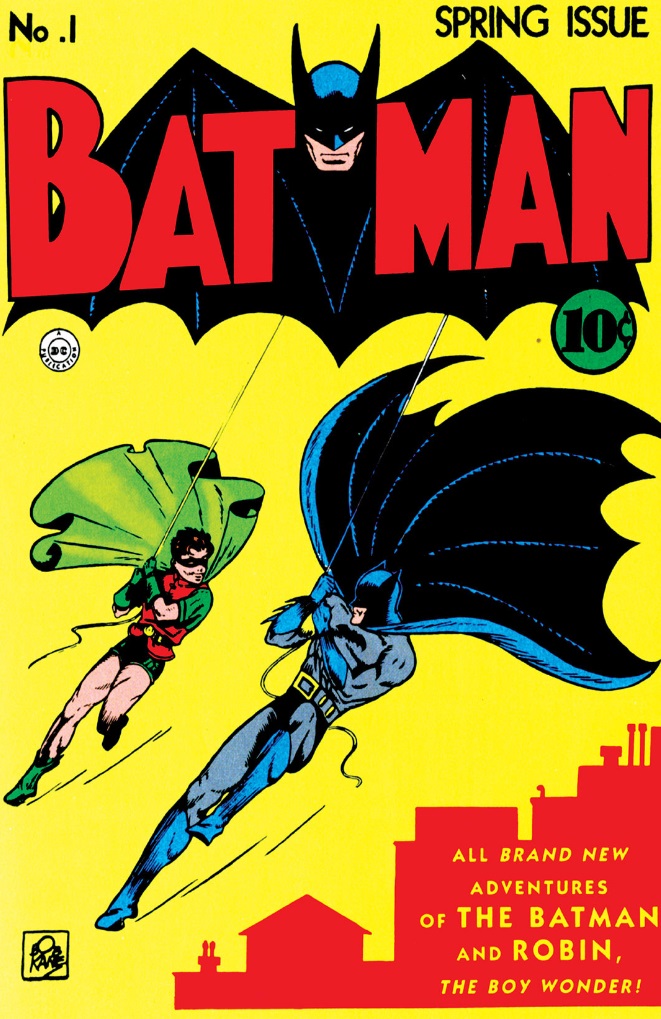 This run of Batman also includes issues #0 (part of the Zero Hour reboot by DC), a Batman #1,000,000 (part of a look at a possible future in the 853rd Century), 1 Batman Special and  28 Batman Annual issues.
Batman #1 (2011) to #52 (2016)-Volume 2 (the New 52 run)
This run of Batman also includes issues #0 and 23.1 through 23.4) and 4 Batman Annuals.
Batman #1 (2016) to the Present Volume 3 (the REBIRTH run).
Unlike with Detective Comics, the third volume of Batman re-launched with a new #1 and is referred to as Volume 3.
So there you have it, folks…a short publication history of the Detective Comics and Batman books as of May, 2020.