At Chicago's C2E2, Marvel Comics unveiled several bits of of news related to upcoming projects. First, the character Valkyrie will get her own series, written by Jason Aaron and Al Ewing. This series will come out of the also, upcoming Marvel Event called War of the Realms, which hits stores on April 3.

Also, Jonathan Hickman, who scribed the last version of the Fantastic Four prior to Marvel's shutting that comic down, will take over on two X-Men titles, House of X and Powers of X. Pepe Larraz will illustrate House of X, and R.B. Silva will provide artwork on Powers of X. Marte Gracia will provide colors for both of thee X-Men series.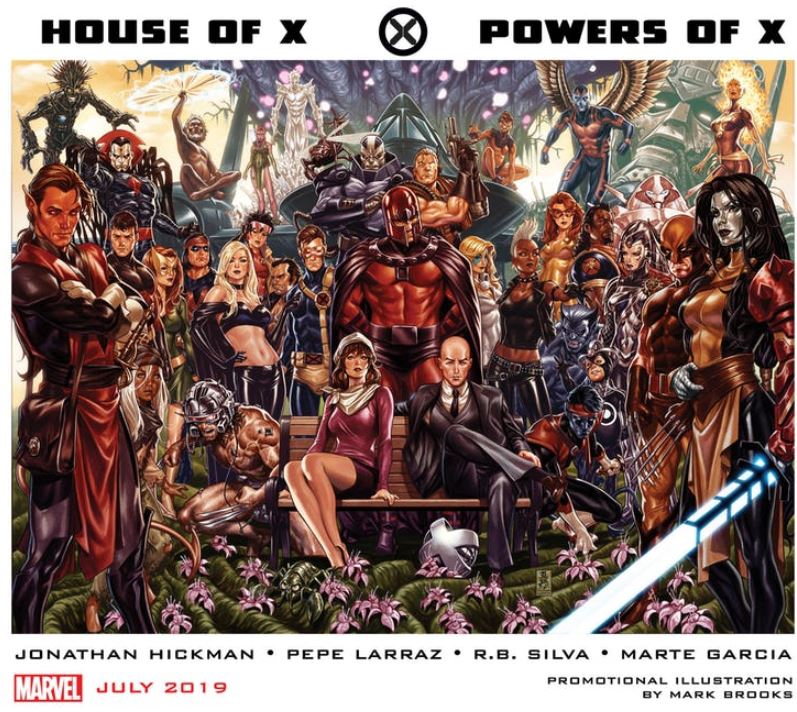 WAR OF THE REALMS begins on April 3, 2019, featuring Thor, Captain America, Iron Man, Spider-Man, Black Panther, and Captain Marvel, against The dark-elf sorcerer Malekith wages a war that has spread from one otherworldly realm to the next, razing each one to the ground as his armies move from conquest to conquest. Now there's only one realm left standing. You may remember Malekith as the Dark Elf bad guy in the second Thor film, Thor: The Dark World. In that Marvel movie, Malekith was played with some menace by Christopher Eccleston. In recent Thor books, the Dark Elf has proven to be a real pain for Thor (both male and female versions).